From Austin Texas.
Full Discography at Perte et Fracas, for FREE Download.
---Do you Feel Lucky Eddy ? Surprise.!.
Slip in a little SampleSound, here, sounds like this,
Ann Arbor Group with female vocalist in the 'Style' of Jack o Nuts, ( See Below ).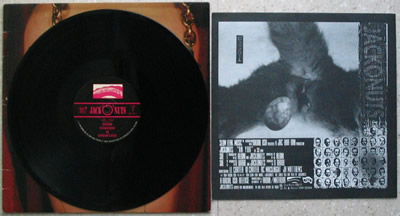 Female vocalist sounding not like the average female vocalist.
Possible helped give birth to Emo.
Also can find entire Discography on
Perte et Fracas.
Self Titled 1992, and
'On You' 1994 pictured above,
"Perte et Fracas.org"_-_"Jack 'O' Nuts"_-_ 'S/T'_-_ 'On You'
ENJO

Y.